The South East European Software Testing Conference (
SEETEST
) is an annual two-day software testing conference, organized by the South East European Testing Board (SEETB), together with Quality House. The conference is organized on a rotation principle in one of the countries that are part of SEETB - Romania, Bulgaria and Serbia. SEETEST's mission is to increase the popularity and importance of the software testing field in the region and bring the latest know-how and the best specialists from across the world together. The conference's format features one day of tutorials from one of the best-known names in the industry, and a day of keynotes and sessions on important topics, as well as their traditional Social Event - the perfect moment for casual networking.
SEETEST 2021 will take place in Belgrade,Serbia and virtually on September 28-29,2021.
Quality House
provides testing services to IT companies of all sizes, having worked for both telecom giants and budding start-ups. The company has been providing behind-the-scene assistance and improving software quality since 2004. Having now conquered the Bulgarian market with two offices in Sofia and Plovdiv, 'Your Partner in Testing' has moved on to take over Europe by storm with their office in Novi Sad, Serbia, opened in 2016.
Quality House acts as a natural extension of on-site QA teams or build entirely new ones, and model their work to match clients' internal processes. To back this, the company is entirely focused in the field of software testing with a rich portfolio of accredited testing courses following international standards and practices.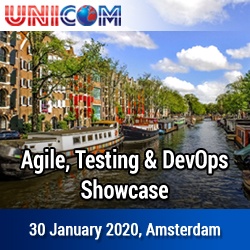 Agile, Testing and DevOps share environments that facilitate working together. Spurred by greater demand for excellence, these methods are more than simply adopting new tools and processes. The synergy involves building an evolving and a stable Continuous Integration (CI) Infrastructure, as well as an automated pipeline that moves deliverables from development to production to meet users expectations.
Besides Presentation there will be Round Table session where delegates join any table that they are interested in.
We are inviting speakers – thought leaders, subject experts and start up entrepreneurs – to share their knowledge and enthusiasm about their work and their vision in the field of Agile & DevOps. Tickets are on at:
http://bit.ly/2XwzykT
.